The University of Kentucky High School Invitational always serves as a stepping stone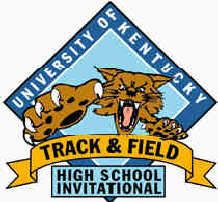 for Alabama teams qualifying for Nike Indoor Nationals. This past weekend did precisely just that for many of the teams our state sent up there.
The star of the day was 6a 400m/800m AHSAA Indoor Champion Chris Bilbrew who qualified as US#1 in the 800m. Boxed in for much of the first 200m due to a waterfall start, Bilbrew avoided contact and a fall by #1 seeded Joseph Franklin (Godby, FL) early on in the race. Splitting 54sec for the first 400, he kicked to the finish for a final time of 1:51.08.

Coming off the 800m, Bilbrew went on to anchor the 6A AHSAA Indoor Champions and current Alabama state record holding Smiths Station 4X800m team. The team consisting of John Neil, Spencer Ferguson, Rickey Martin, and anchor Chris Bilbrew finished in 7:48.77 earning the top spot in the country.
On the girls side, current 1600m Catherine Diethelm of Mountain Brook again went after the sub 5:00 mark after her 4:56.79 at the AHSAA Indoor Championship. Diethelm finished 4th in the field with a time of 5:01.13.
Notable Performances by Alabama athletes:
Girls







Tarrant

(200m) 24.63

(400m) 60.42

(60m) 7.66

Mountain Brook

(800m) 2:14.63

Mountain Brook

(800m) 2:16.55

Smiths Station

(HJ) 5-6

Boys

Smiths Station

(800m) 1:51.08

Smiths Station

(800m) 1:59.56

Central (PC)

(400m) 49.21

Central (PC)

(400m) 49.55

Teams

Smiths Station

(4x800) 7:48.77